Widespread looting in Chicago caught on video after police-involved shooting
Hundreds of people were seen looting stores such as Nordstrom, Walgreens and Macy's
Chicago Police Superintendent David Brown said as of Monday morning, responding units have arrested more than 100 people so far on charges ranging from disorderly conduct to battery against police. He added that 13 officers were hurt in the unrest, including a sergeant struck in the face with a bottle and an officer who had his nose broken while scuffling with a group of looters.
"This was not an organized protest. Rather, this was an incident of pure criminality," Brown told reporters. "This was an act of violence against our police officers and against our city."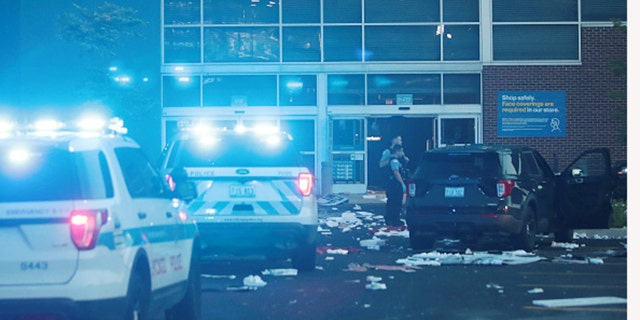 Police officers inspect a damaged Best Buy store in Chicago after parts of the city suffered widespread looting and vandalism. (Getty Images)
Brown also said a security guard and a civilian are now in critical condition at a local hospital after being hit with gunfire during the looting overnight, and he said that five guns in total have been recovered.
"I, for one, refuse to allow these cowardly acts to hold our city hostage," Brown said. "CPD will not stand by as our beautiful downtown becomes some place that people fear."
Brown says he has now ordered detectives to comb over high-definition footage of suspects and vehicles from the looting scenes, suggesting that more arrests are coming.
"I pledge to pursue these offenders to the fullest extent of the law," he added. "A heavy police presence will continue throughout the downtown area today and until further notice."
Social media users posted videos of hundreds of people looting stores such as Nordstrom, Walgreens, Macy's, Coach, Gucci and Louis Vuitton. Some even exchanged gunfire with police at one point, although no officers were injured in that incident.
"Absolute chaos in downtown Chicago with more overnight looting and vandalism in the Loop," tweeted Ryan Baker, an anchor for WBBM-TV. "Appears to be coordinated effort with minimal police presence."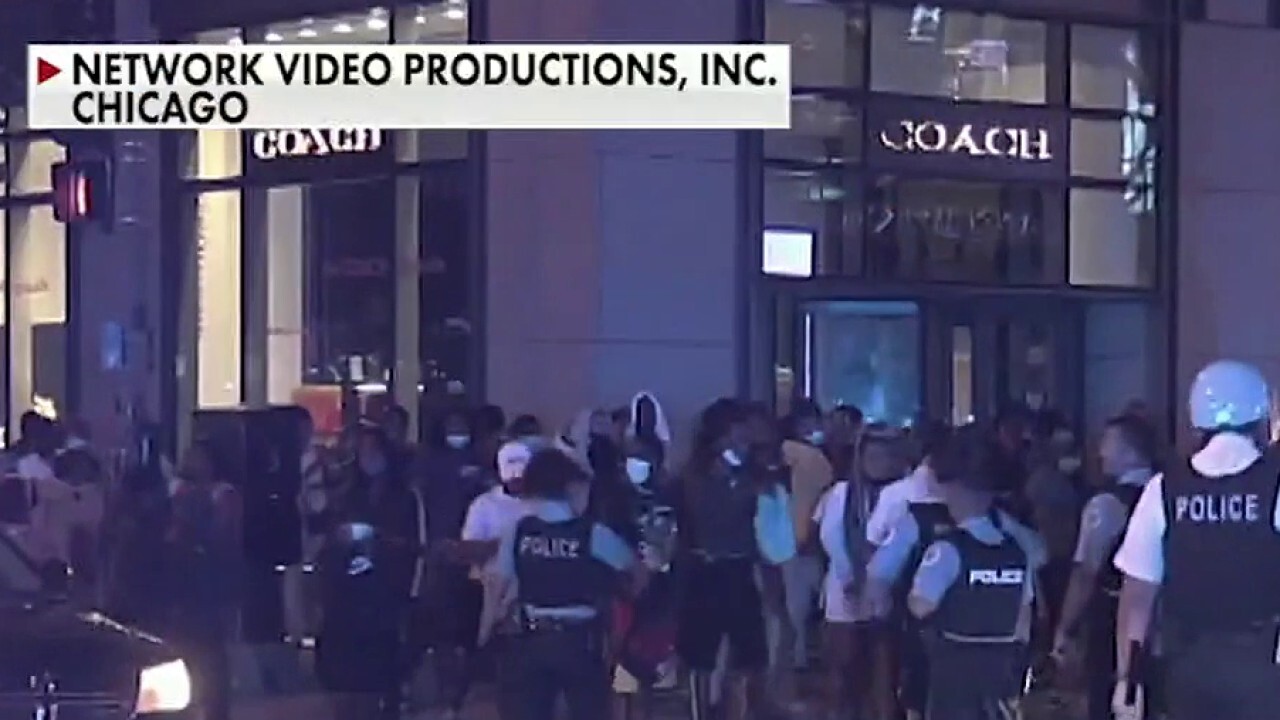 Read the whole article https://www.foxnews.com/us/widespread-looting-reported-in-chicago-after-police-involved-shooting
The Associated Press and FOX Business' Evie Fordham contributed to this report. 
Source:foxnews.com