Biden's first gun control actions to include several executive orders
President Biden is set to announce his first major action on gun control Thursday, issuing a series of executive actions to crack down on "ghost" guns and firearm stabilizing braces and nominating an adviser at the gun control group Giffords to become director of the Bureau of Alcohol, Tobacco, Firearms and Explosives.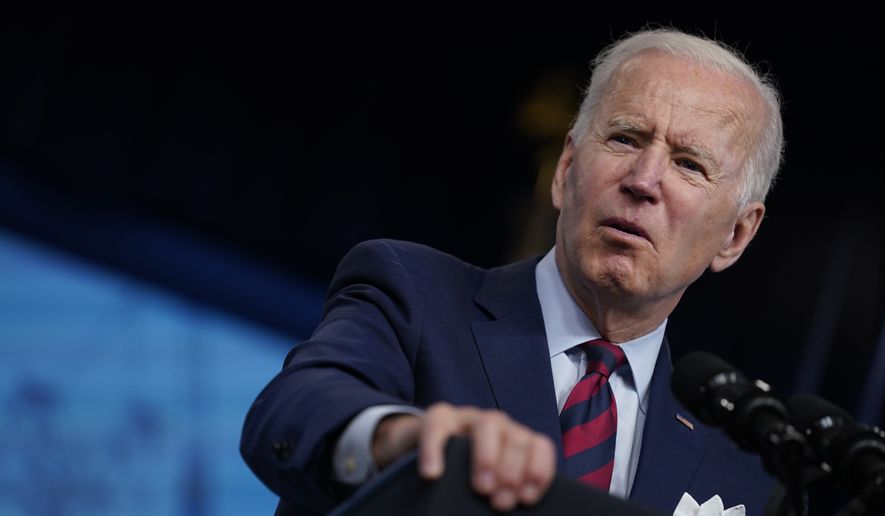 Mr. Biden will order the Justice Department to issue a proposed rule within 30 days to help stop the proliferation of ghost guns, which are homemade and can't be traced, senior administration officials said Wednesday. The action is expected to be a step toward classifying ghost guns as firearms, making them subject to background checks.
The president also will direct the Justice Department to develop a rule within 60 days to classify pistols outfitted with stabilizing braces to be subject to tougher federal regulations. A gunman used such a firearm in last month's mass shooting at a Colorado supermarket. The ATF late last year pulled a proposed regulation on stabilizing braces amid Republican opposition.
Officials said Mr. Biden also will announce his intention to nominate David Chipman, a former ATF agent, as director of the bureau that enforces the nation's gun laws. He has worked as an adviser at the gun control group Giffords, named for former Rep. Gabrielle Giffords of Arizona, who was shot in the head in an assassination attempt in 2011.
If confirmed, Mr. Chipman would be the agency's first permanent director since 2015. The ATF is currently run by acting Director Regina Lombardo.
A senior administration official described Mr. Biden's executive actions as "an initial set" of proposals on gun violence, indicating more will follow.
The president's announcements won't include proposals for any legislation in Congress. Senior administration officials said Mr. Biden still intends to urge lawmakers to approve universal background checks and other measures to try to reduce gun violence.
By Dave Boyer– The Washington Times – Wednesday, April 7, 2021
---
---